Our Vision
To empower all persons and children with special needs taking a holistic approach allowing optimal development enabling them to live independently with self-respect and dignity.
Our Mission
To assist, rehabilitate and protect children with special needs, who are neglected due to different physical and mental disabilities, creating a feasible atmosphere, facilitating mental, spiritual, emotional, social and physical development, to integrate these groups to the society as useful citizens contributing positively to the development of the country.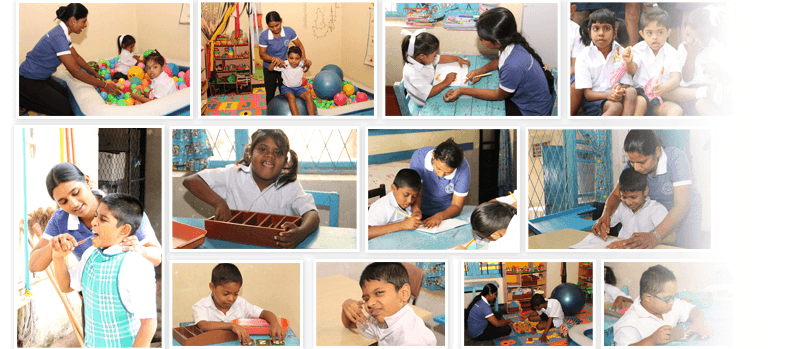 "Not all of us can do great things. But we can do small things with great love."
We enroll children aged 02 to 16 with any difficulty that interferes with satisfactory functioning and progress in regular class room or at home. This includes but not limited to:
Attention Deficit Disorders

Intellectual disabilities

Developmental delays

Physical disabilities

Behavior disorders

Speech language disorders

Autism/PDD (Pervasive Developmental Disorders)

Down Syndrome